Blepharoplasty, or more commonly eyelid surgery, has grown in popularity over the past few decades. It is a procedure that can alter the look of the eyes by removing fat deposits, removing excess skin, or creating extra eye creases to achieve a younger and more alert appearance.
Have you ever thought about eyelid surgery? Cairns Plastic Surgery has many years of experience and excels at educating and making patients feel comfortable. Read on to learn more!
What does blepharoplasty involve?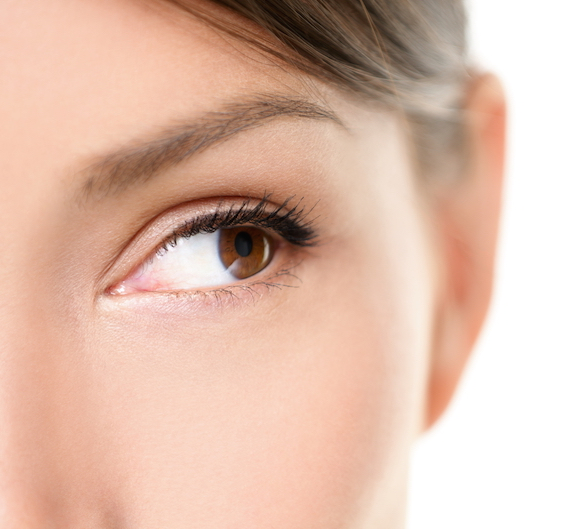 There are a couple of approaches you can take to eyelid surgery. They are normally divided into upper eyelid surgery and lower eyelid surgery, and one or both sections of the lid can be operated during a single procedure.
It is important to remember that eyelid surgery alone will not get rid of crow's feet or dark under-eye circles. It will also not lift the brow. On the upside, eyelid surgery can, in fact, be performed in conjunction with other procedures, which do work to improve these additional areas. You can undergo eyelid surgery with a brow lift or facelift.
Lower eyelid surgery removes puffy bags and may reduce wrinkles
No matter how much water I drink or sleep I get, there's just no budging those under-eye bags!
Has that thought ever crossed your mind?
Lower eyelid surgery is normally a choice for candidates who have fatty, puffy "bags" under their eyes. This procedure removes this fatty build-up and as a result can improve the texture and look of the lower eyes.
Fine wrinkles may be reduced, too.
Upper eyelid surgery lifts droopy eyelids that may impair vision
Genes, sun damage, and the natural aging process combine to leave what many of us refer to as droopy eyelids. No matter how much quality sleep one gets, droopy eyelids can make someone feel like they constantly look tired or sad.
Excess fatty deposits on the upper eyelid can often impair vision by dragging the eyelid downwards. Loose skin can also disrupt the natural contour of the upper eyelid, while unwanted fat make the eye appear puffy.
During upper eyelid surgery, that loose hood of skin is removed. Additionally, fatty deposits that pull the lift down are removed.
Double eyelid surgery
There is a little bit of confusion surrounding what constitutes double eyelid surgery. It sounds like a procedure involving both the lower and upper eyelids, doesn't it? But double eyelid surgery is actually often called East Asian blepharoplasty, and refers to surgery that creates a fold in the upper eyelid of a candidate who lacks this crease.
This fold is absent in a large percentage of the Asian or Oriental population and is a desired procedure as it makes the eyes wider, making a candidate look more engaged and alert.
Cosmetic eyelid surgery
Candidates choose eyelid surgery for both cosmetic and reconstructive plastic surgery purposes. We have covered the reconstructive benefits above (a drooping eyelid can partially impair vision), so now we will touch on cosmetic eyelid surgery.
Many candidates who choose eye surgery to improve the appearance of their eyes tell us that they are sick of their friends telling them they look tired or cranky! A lifted eyelid makes the eyes appear naturally wider (but not unnaturally surprised), fresher, and more youthful.
Cosmetic eyelid surgery is a great confidence booster and can make a tired face look brighter, fresher, and more alert!
Eyelid surgery procedure
The best candidates for blepharoplasty include those who are in good physical health, are non-smokers, have realistic expectations, and do not have any severe eye conditions.
Eyelid surgery is applicable to adults of all ages. Most tend to be aged above 35, but if droopy or heavy eyelids run in your family, you might be a younger candidate.
The procedure takes a few hours and is normally performed under general anaesthetic. Eyelid surgery can be a day or overnight procedure, but this is dependent on the execution and outcome of each individual's procedure.
How long does blepharoplasty last?
Upper eyelid surgery may last for five to seven years, while lower eyelid surgery generally does not need to be repeated.
But, with all cosmetic surgery procedures, there is no guarantee and it is not a permanent solution. Above all, it does not act as a stoppage to aging (that's some wishful thinking!)
Blepharoplasty statistics
Blepharoplasty in the UK:
A report conducted in the UK by The British Association of Aesthetic Plastic Surgeons found that eyelid surgery was the second most common procedure for both men and women during 2013. Blepharoplasty was up 14% for women and up 17% for men compared to 2012. You can read more about the findings here.
Blepharoplasty in the US:
According to the American Society for Aesthetic Plastic Surgery, eyelid surgery was the third most popular plastic surgery procedure in 2014, behind liposuction and breast augmentation.
Surgeons across the country performed this procedure 165,714 times!
Blepharoplasty in Australia:
Cosmetic and plastic surgery statistics are a lot harder to find in Australia, but Meredith Jones, an associate professor at the University of Sydney who has studied cosmetic surgery tourism, says that even though "there are no statistics … any surgeon you talk to will tell you these operations have increased in the last decade in Australia." (Source)
Keen to learn more about eyelid surgery? Let's chat
If you've been thinking about eyelid surgery, now is the time to take the next step.
Our free nurse consultations come with no obligation – just information to help you make a good decision! Organise a consultation here.