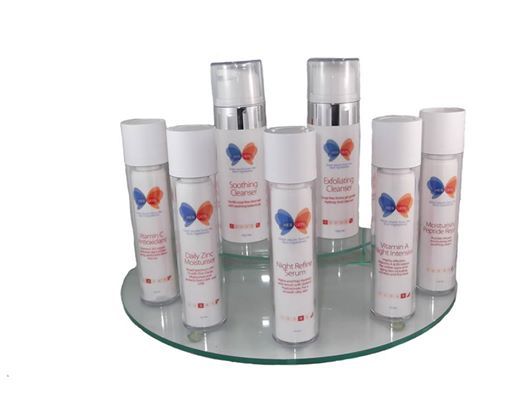 Everyone is talking about ' Her Skin'. This amazing skin care product is walking out the door to create beautiful skin at home.
Her Skin is a Medical Grade Skin Care range which has been produced only for Dr Hertess at Cairns Plastic Surgery. The product is designed to deliver more effective results as they are designed to correct the skin through deep penetration. Her Skin skin care range contain ingredients with the best scientific evidence available for skin care and is create with the perfect concentrations that can suit you individual skin care needs.
Her Skin skin care products are designed to treat skin conditions such as acne, rosacea, psoriasis, pigmentation and sun damage which can be treated with specific products and the latest in anti-aging technology.
This affordable skin care range is soap free and paraben free, so it is suitable for even the most sensitive skin.
Her Skin skin care range can be used as a 5 step skin regime which means you can cleanse, hydrate, correct and prevent further aging damage within minutes to improve the texture and overall appearance of the skin.
Her Skin skin care products contain no potentially harmful chemicals or perfumes and is entirely Australian made with no testing carried out on animals.
Talk to Allison or Tracey at Cairns Plastic Surgery about an easy skin care regime for you. Free nurse consultations for skin analysis, cosmetic or surgical options. For more information contact Cairns Plastic Surgery on 07 40315755 or contact us.
Click link to buy ONLINE.