While breast enhancement may be the first thing that comes to mind when you think of breast surgery, it isn't the only procedure.
Up to 71% of women worldwide are unhappy with their breasts. While some think theirs are too small, there's also a number of women  who have the opposite problem.
As such, breast reduction surgery is another popular variety of breast surgery that many women are choosing.
Breast reduction, also known as mammoplasty surgery, can be a life-changing medical procedure which many women are increasingly opting for.
What are the benefits of breast reduction? How does it work? Read on to find out!
How does breast reduction surgery work?
Breast reduction surgery focuses on removing excess skin, fat, and glandular tissue to reduce the size (and often correct the shape) of the breasts. 
Your plastic surgeon in Cairns will make a hidden incision either under your breasts, areola or armpits to ensure that you aren't left with visible scarring.
Once we've made the incision, we'll get to work carefully removing skin, fat, tissue and more. 
In some instances, we may combine breast reduction surgery with a breast lift procedure to tighten remaining skin and ensure you're left with perky, youthful breasts (and to avoid saggy breasts and loose skin).
After the breast reduction procedure is complete, you may find yourself feeling a lot more comfortable with your body and appearance.
The benefits of breast reduction surgery
You may think, why would women go through all the hassle that comes with breast reduction surgery?
The thing is, having breasts that are too large comes with a range of different issues, physical or otherwise.
For women who experience these problems, breast reduction surgery can be just the ticket to a more comfortable day-to-day experience.
Specifically, breast reduction surgery can result in…
1. Reduced back, neck and shoulder pain
Did you know? Many cases of back pain in women can be directly traced to large breast sizes!
According to research from Turkey, large breast sizes alter the curvature and shape of the spine, as well as negatively impacting posture.
Additionally, they can also strain the neck, back and shoulder muscles, forcing you to slouch and causing all manner of back pain.
By reducing the size of your breasts, you can alleviate the strain on your neck, back, and shoulder muscles, reducing pain and making your day-to-day life considerably more comfortable.
2. Reduced discomfort and skin irritation
Women who have large breasts may experience skin irritation – specifically, many women develop rashes as a result of skin constantly rubbing against skin throughout the day.
Constant friction is no good for your skin, and can result in constant itching, spots, soreness and even inflammation.
While a more supportive bra can help with this, it doesn't always solve the underlying issue.
Reducing the size of the beasts, and lifting them, can lessen likelihood of the skin of your breast coming into constant contact with your body.
3. Improved self-confidence and mental wellbeing
Many women experience low self-esteem as a result of their breasts. Many feel that their breasts are too small – for others however, it's the opposite problem!
Some women feel low self-conscious as a result of their oversized breasts. This is particularly prudent in teenagers, who may feel self-conscious at school, in their bathing suits, or while exercising. 
The same research also suggests that asymmetry is another breast-related problem that can have major detrimental effects on a woman's mental wellbeing and confidence.
For these women, breast reduction surgery offers relief, helping them gain back their self-confidence.
Whether it's correcting a misalignment or asymmetry or reducing their size to avoid unwanted attention, breast reduction surgery has the potential to help many women to feel comfortable about themselves and their bodies.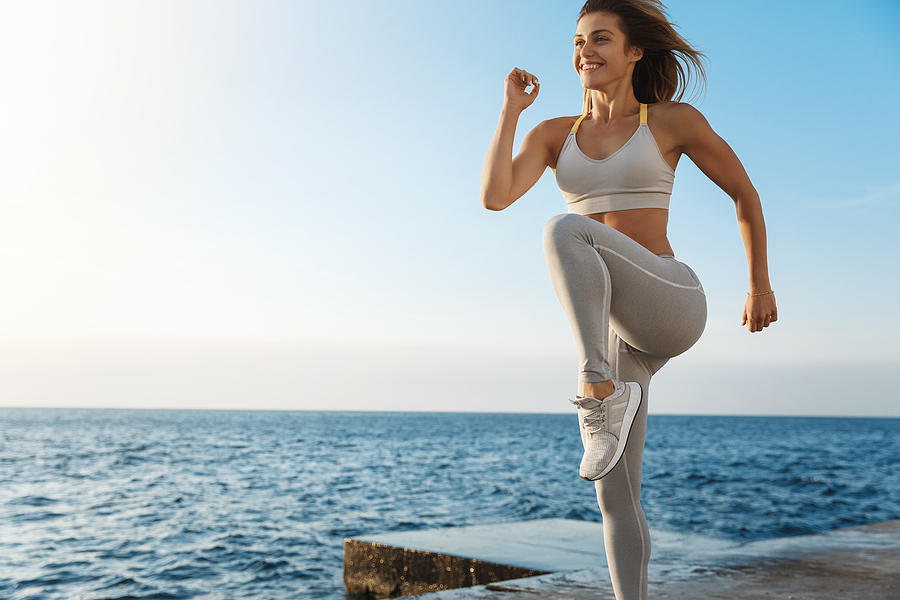 4. More freedom to do the activities you love
Large breast size can hinder women from performing certain physical activities at their best. 
Large breasts can impact your ability to move freely, and can result in aches and pains.
If your breasts are keeping you off the track or court, breast reduction surgery can help you get back into your game.
5. Improved respiratory wellbeing
Some studies show that breast reduction surgery can actually improve the respiratory condition of women with large breasts.
When performing strenuous activities, women with large breasts may experience shortness of breath, as well as tiredness and exhaustion.
For women suffering from asthma and other respiratory conditions, having oversized breasts doubles the burden.
While this typically only affects fringe cases, if you fall into one of those categories, then the only way to resolve it is with breast reduction surgery.
6. Have an easier time picking out clothing
Do we need to say any more?
It can be hard to find clothing that fits well or is flattering with a large chest. Luckily, this is something that plastic surgery procedures like breast reduction can help with.
Breast reduction surgery can help make life easier in a range of ways – in addition to all the life changing effects we mentioned above, breast reduction can also make shopping a lot easier for women like you!
Breast reduction before and after
View our breast reduction before and after gallery here to see images from real women who have regained their confidence, feel more comfortable, and are free from neck and shoulder pain!
Contact Cairns Plastic Surgery for the answers to all of your breast reduction questions
Dr Isolde Hertess and the team at Cairns Plastic Surgery understands that breast reduction surgery is a major decision.
It's important that you're fully informed of the desired outcomes, procedure, recovery process, and health risks – and importantly, if you're a good candidate.
We believe that the experience is everything, which is why we put so much focus on making sure that you're comfortable and informed from your first consultation to the day of the surgery and beyond.
Book an obligation-free, no-strings-attached meeting with our team to determine whether or not breast reduction can help you feel more comfortable and confident.
Contact Cairns Plastic Surgery today on (07) 4031 5755 or fill in the online enquiry form and we will be in touch with you!